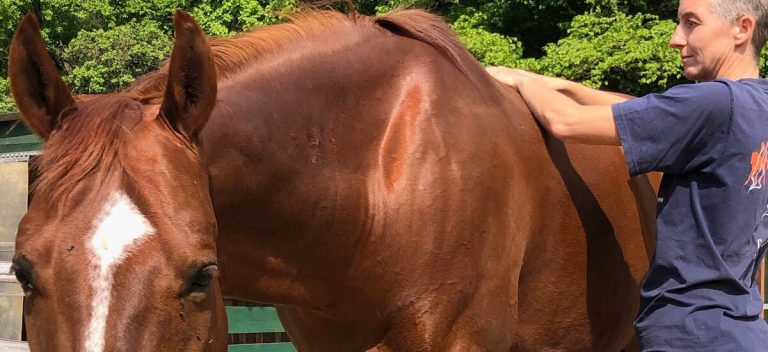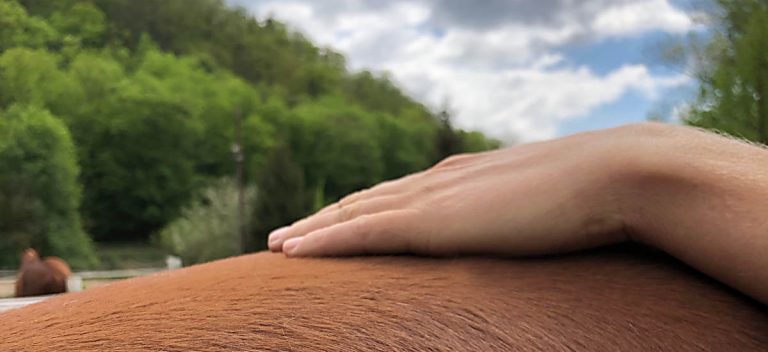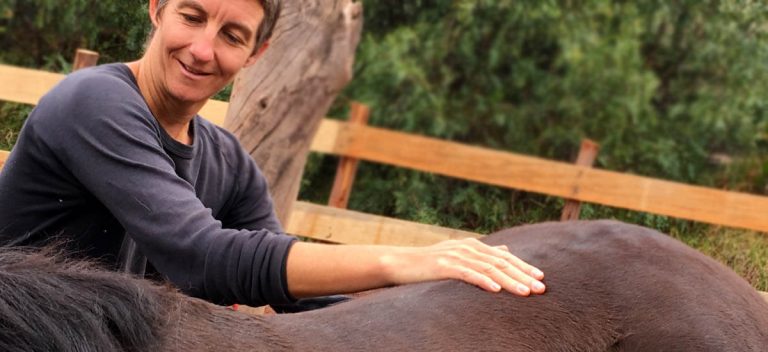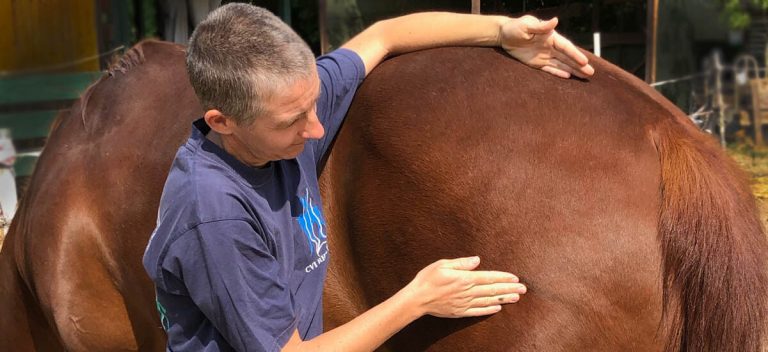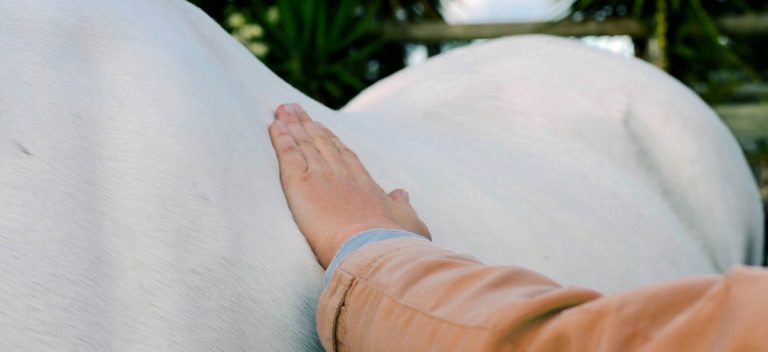 EMRT • Equine Muscle Release Therapy
Hi, my name is Eva.
I'm a Bowen Therapist for horses –
and  their riders & owners too.
I guarantee to do my absolutely best for you & your beloved four-legged  friend !
You know your horse inside out.
You love him/her.

And you know when something is wrong:
You see it in his eye, you notice it in her behavior, you feel it in his movement.
Sometimes it's too subtle for a Vet to find anything, or the Vet can't come quick enough, or the suggested treatment is too expensive.
In such cases, and many more, EMRT can really help you & your horse to bring back the horse's health, well-being, balance, vitality and zest for life.
EMRT – Equine Muscle Release Therapy is the Bowen Technique for horses.
Simple and effective.